這個 Bridge Kids BC Academy 的課程目的是提昇家長的自信和教導他們怎樣可以成功地應付日常不同的情況。
The goal of our online academy is to empower parents and to enhance their confidence by teaching them how to successfully handle difficult situations using the certified behavioural analytic strategies offered in our courses.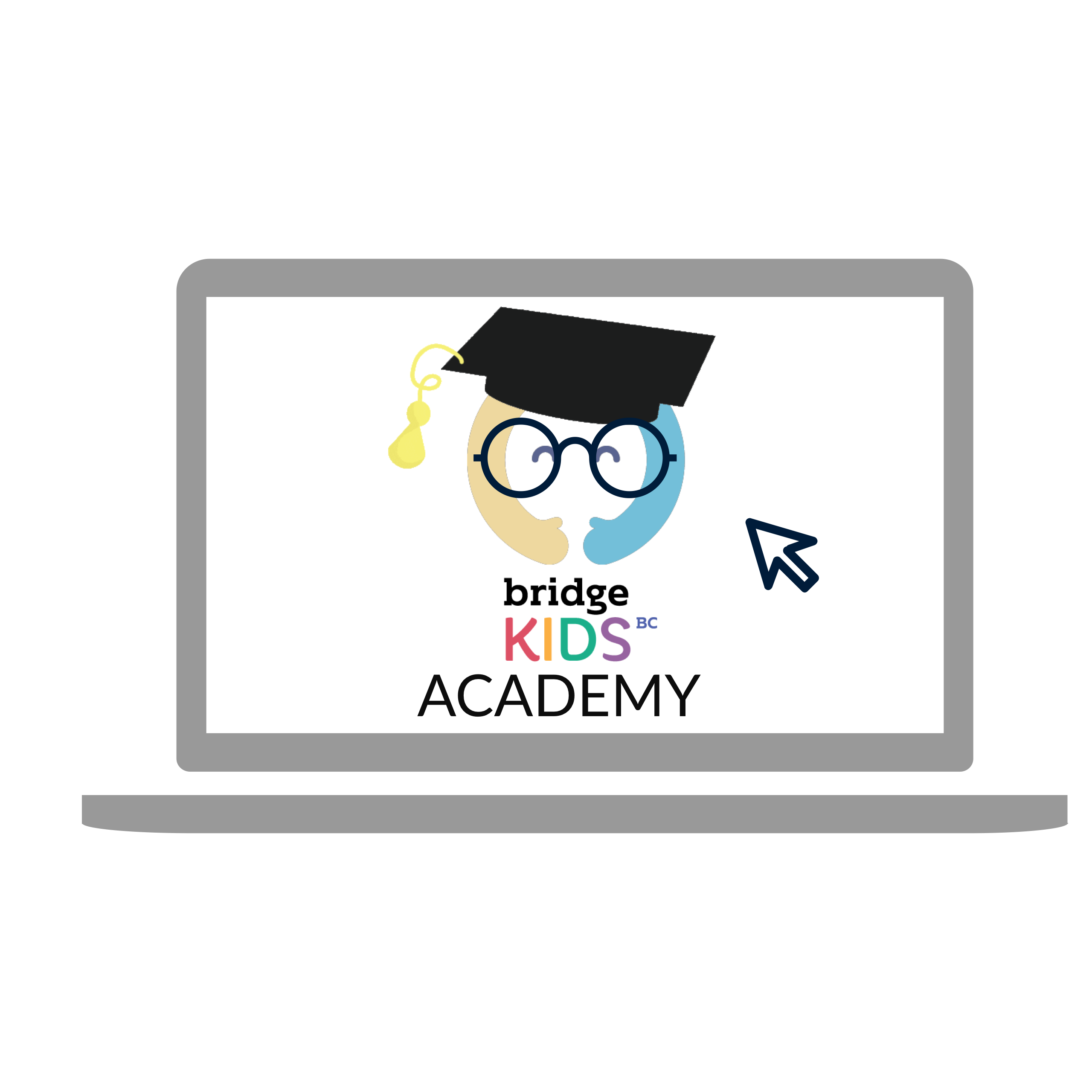 Bridge Kids Behaviour Consulting Academy
自 2015 年起,我們為加拿大溫哥華Richmond的家庭提供服務,我們的願景是改善患有 ASD 的兒童的生活,並幫助他們充分發揮其潛力。我們根據應用行為分析 (ABA) 的原則,使用高度支援性和結構化的教學方法,為自閉症譜系障礙 (ASD) 兒童提供密集的家庭和基於中心的直接一對一干預行為治療。為了覆蓋世界各地的更多家庭,我們很高興地宣佈,Bridge Kids學院將在網上推出,我們將舉辦幾門課程,涵蓋各種ABA根深蒂固的概念和知識。我們希望,有了這個在線平台,我們可以隨時隨地為家長提供鼓勵、積極和教育知識。
Helping families since 2015 in Richmond BC, our vision is to improve the lives of children with ASD and to assist them to reach their full potential. We provide intensive home-based and centre-based, direct one-to-one intervention to children with Autism Spectrum Disorder (ASD) by using highly supportive and structured teaching methods, based on the principles of Applied Behaviour Analysis (ABA).
To reach and support more families around the world, we are happy to announce the launch of Bridge Kids Academy online where we will be hosting several online courses that will cover a variety of ABA ingrained concepts and knowledge. We hope that with this online platform, we can be a source of encouragement, positivity and educational anchor for parents anytime and anywhere. Parents will have the flexibility to juggle their daily tasks and learn at their own pace. Our online courses and video lectures come in English, Cantonese and Mandarin.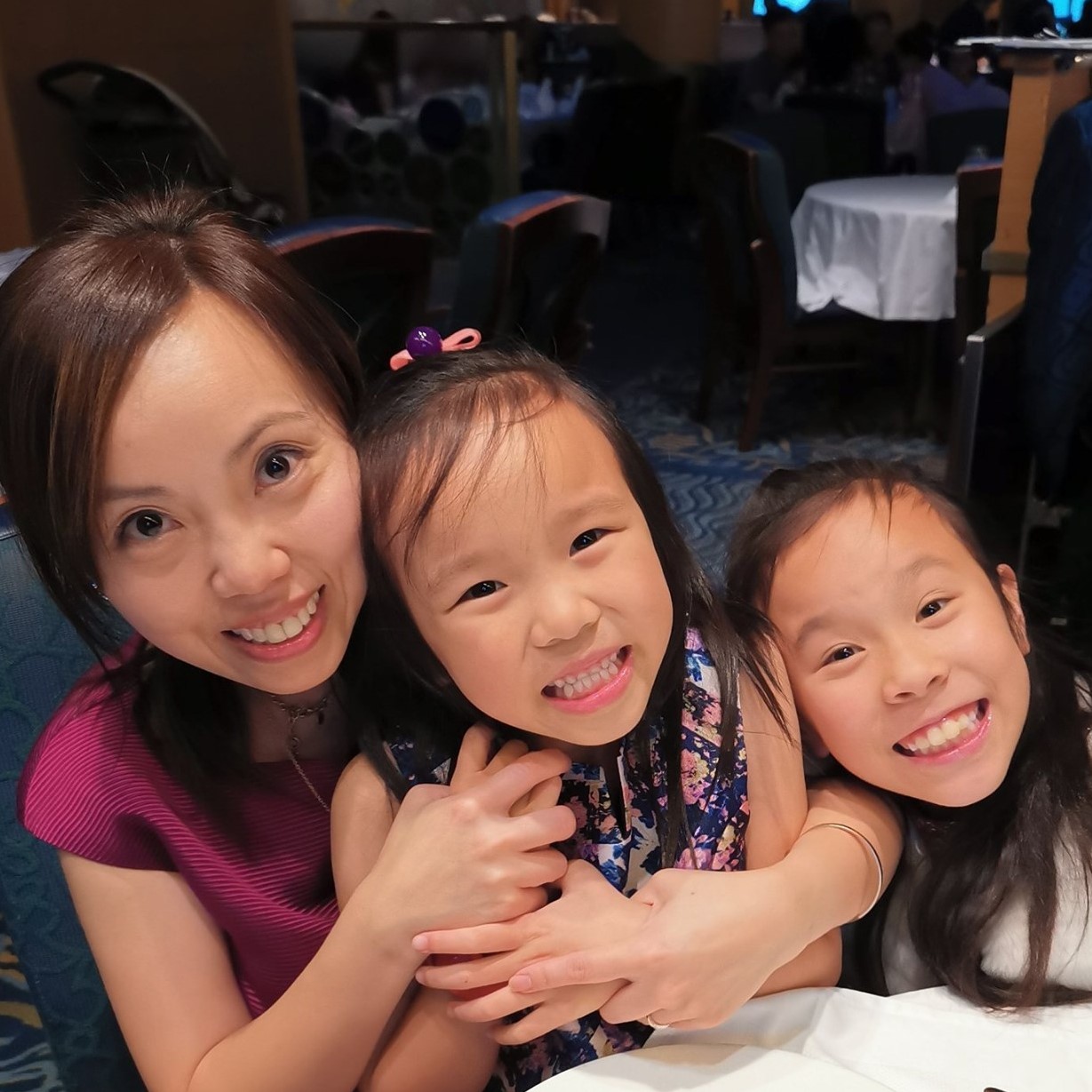 Sally 在這個教育自閉症孩子的旅程中已經是第18個年頭。她仍然有著同一顆的熱情教導早期行為治療。在過去的年頭她曾經當過行為治療師和在加拿大的公立小學當然影子老師多年,專門支援和教導有自閉症或其他問題的孩子。
Sally是一位國際認證行為分析師,擁有特殊教育碩士學位。她在2015年在加拿大的列治文市開辦了Bridge Kids Behavior Consulting Limited。
Sally深信若家長能全心全意地學習,踢走負面的情緒,和跟足專業團隊的指示,一定能夠為小朋友帶來很理想的效果。有部分小孩更因為父母和專業團隊的充分合作而變得與其他小朋友毫無明顯的分別。
大家家長必須努力加油,不要灰心、積極面對。所有難題都能夠解決。
Sally is now in her eighteenth year of teaching children with Autism Spectrum Disorder (ASD). She still has the same passion and enthusiasm for early behaviour intervention as she did upon graduation. In the past years, Sally worked as a behaviour interventionist and a special education assistant, supporting children with autism and other disabilities.
Sally is a Board Certified Behaviour Analysts (BCBA), with a Master of Education degree in Special Education. She founded Bridge Kids Behaviour Consulting Limited in Richmond, BC, Canada in 2015. Sally completed the BCBA coursework from the University of British Columbia (UBC). Sally graduated from UBC with a degree in Psychology. She then acquired a postgraduate education diploma called "Infant Development and Supported Child Care" from UBC. Sally also completed her Master program from The Education University of Hong Kong (EduHK) and was excited to write a book with short stories for EduHK. The book "Our Journey" was then published in 2012. 
Sally is dedicated in keeping current with early intervention through professional development. She continues learning and growing as a behaviour consultant and also as a mother of two daughters.
Sally is also fluent in Cantonese and Mandarin.
Featured Online Courses and Programs